Suara.com – Hari ini, Rabu (9/3/2022) Group Astra menggelar Kick- Off 13th SATU Indonesia Awards 2022. Boy Kelana Soebroto, Head of Corporate Communications Astra Group menyebutkan bahwa penyelenggaraan tahun ini terasa istimewa karena bersamaan ulang tahun Astra Group ke-65.
Sedangkan Dian Sastro, pegiat seni menyatakan pesan dan kesannya sebagai salah satu juri SATU Indonesia Awards bahwa pemberian penghargaan kepada kaum muda Tanah Air ini sangat membuka mata hatinya.
"Salut kepada orang-orang muda di sana, yang mau melakukan hal-hal inspiratif tanpa pamrih, tanpa maksud agar dikenal, demi negeri kita tercinta," tandasnya.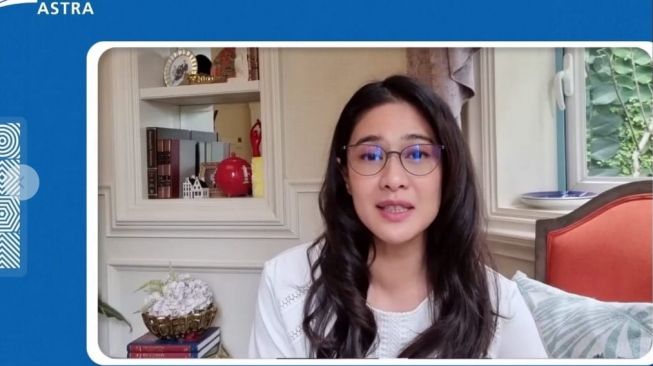 Apresiasi SATU Indonesia Awards adalah penghargaan kepada para anak bangsa dalam usahanya memberikan manfaat kepada masyarakat. Dibagi lima bidang yaitu Kesehatan, Pendidikan, Lingkungan, Kewirausahaan, Teknologi,serta di masa pandemi ditambah penghargaan kategori khusus penanganan COVID-19.
Baca Juga:
Sektor Bisnis Otomotif, Astra Catat Kenaikan Penjualan Mobil 81 Persen
Sedangkan PT Astra International Tbk yang didirikan di Jakarta pada 1957 mengembangkan bisnis dengan menerapkan model bisnis yang berbasis sinergi dan
terdiversifikasi pada tujuh segmen usaha, antara lain bidang otomotif dan jasa keuangan.
Untuk penyelenggaraan 13th SATU Indonesia Awards 2022, Astra Group mengangkat tema "Semangat Bergerak dan Tumbuh Bersama", dengan menghadirkan para juara sebagai pembicara, yaitu:
Bidang Pendidikan: Achmad Irfandi, "Penggerak Konservasi Budaya Kampung Lali Gadget"
Kategori Khusus: Muhammad Zidny Kafa, "Penata Panggung Tanggap COVID-19"
Kategori Kelompok: Siti Salamah, "Penggerak Sistem Pengelolaan Sampah Terintegrasi Berbasis Teknologi".
"Keberhasilan suatu bangsa tidak terlepas dari andil positif para pemudanya. Kami percaya ada banyak mutiara bangsa yang bekerja keras tanpa pamrih untuk lingkungannya yang dapat diapresiasi melalui 13th SATU Indonesia Awards 2022 ini," ungkap Riza Deliansyah, Chief of Corporate Affairs Astra, yang dikutip Suara.com dalam seremoni daring.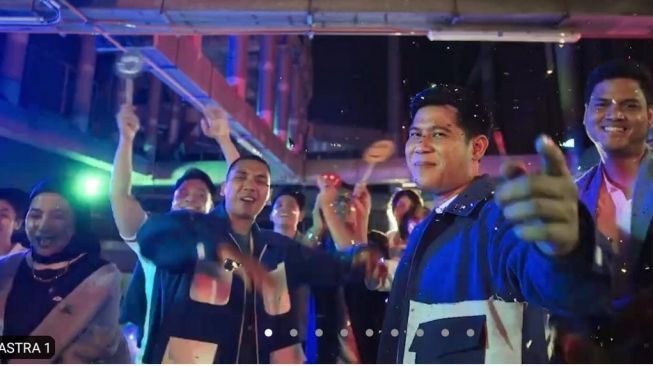 Dalam acara ini juga peluncuran buku elektronik atau e-book SATU Indonesia Awards yang menceritakan kisah-kisah inspiratif seluruh penerima apresiasi SATU Indonesia Awards dari tahun ke tahun.
Jajaran dewan juri 13th SATU Indonesia Awards 2022 adalah sebagai berikut:
1. Prof. Nila Moeloek (Dosen Fakultas Kedokteran Universitas Indonesia)
2. Prof. Emil Salim (Dosen Ilmu Lingkungan Pascasarjana Universitas Indonesia)
3. Prof. Fasli Jalal (Rektor Universitas YARSI dan Guru Besar Pascasarjana
Universitas Negeri Jakarta)
4. Ir. Tri Mumpuni (Pendiri Institut Bisnis dan Ekonomi Kerakyatan)
5. Onno W. Purbo Ph.D. (Pakar Teknologi Informasi)
6. Arif Zulkifli (Direktur Utama PT Tempo Inti Media Tbk)
7. Dian Sastrowardoyo (Pegiat Seni)
8. Billy Boen (Founder Young On Top)
9. Boy Kelana Soebroto (Head of Corporate Communications Astra)
10. Diah Suran Febrianti (Head of Environment & Social Responsibility Astra).
Baca Juga:
Garda Healthtech, Bagian dari Asuransi Astra Sukses Mengantongi Marketeers Editors Choice Award 2021
Syarat bagi kandidat yang ingin berpartisipasi dalam 13th SATU Indonesia Awards 2022:
• Berusia maksimal 35 tahun
• Individu atau kelompok (minimal 3 orang)
• Kegiatan harus orisinal
• Kegiatan telah berlangsung minimal 1 tahun
• Belum pernah menerima penghargaan nasional/internasional
• Bukan karyawan Grup Astra dan mitra SATU Indonesia Awards
• Dapat mendaftarkan orang lain yang memenuhi persyaratan dan ketentuan
mengikuti 13th SATU Indonesia Awards 2022
• Program yang diajukan tidak pernah menerima manfaat dari Grup Astra.
Penerima apresiasi tingkat nasional masing-masing akan mendapatkan dana bantuan kegiatan Rp 65 juta dan pembinaan kegiatan.
Pendaftaran: 9 Maret – 9 Agustus 2022.