Suara.com – Tidak memiliki waktu untuk bertandang ke show room produk Land Rover? Jangan khawatir, Land Rover Indonesia memiliki solusi seru. Yup, saat bertandang ke mall bersama keluarga atau orang terdekat, bisa menyimak unit Land Rover dan Range Rover, bahkan mengikuti kegiatan test drive.
Layanan ini bisa dijumpai di Ground Floor G16A Pondok Indah Mall 3, Jakarta Selatan. Sampai tiga bulan mendatang, tersedia pop-up display Land Rover Indonesia. Di sini pengunjung bisa menyaksikan unit Range Rover Velar, Range Rover Evoque, Land RoverDefender, serta Land Rover Discovery Sport.
"Di akhir pekan, kami siapkan produk Land Rover di lobby depan, pengunjung yang ingin melakukan test drive bisa mencoba, dengan perjanjian terlebih dahulu," jelas Liberty Putra, Marketing and CRM Manager PT JLM Auto Indonesia.
Baca Juga:
Raih Most Tested Car Choice di IIMS Hybrid 2022, Hyundai IONIQ 5 Dicoba Lebih dari 3.000 Peminat
Adapun pop-up display di Pondok Indah Mall atau PIM 3 hadir mulai hari ini, rabu (20/4/2022) dan bertemakan "Modern Luxury".
Sebelumnya, pop-up display juga hadir di Ashta District 8, Jakarta Selatan, yang mengusung produk Land Rover Defender.
"Melihat antusiasme masyarakat pada pop-up display sebelumnya, Land Rover Indonesia kembali menghadirkan pop-up display, membawa tipe yang lebih menarik dan beragam," papar Irvino Edwardly, Director of Sales & Marketing PT JLM Auto Indonesia.
Disebutkannya bahwa pop-up display kali ini hadir dalam beberapa periode. Setiap periodenya akan menampilkan sekaligus dua kendaraan berbed.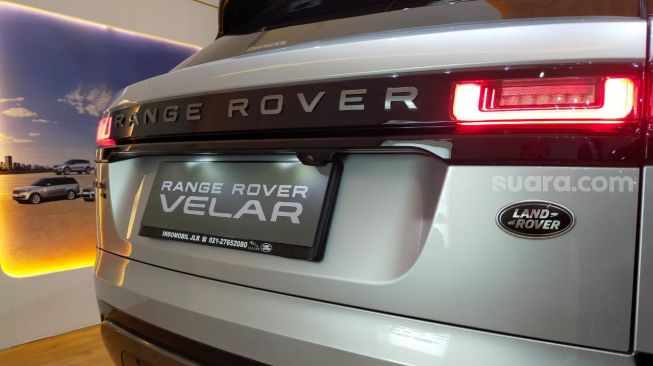 Salah satu tipe menarik yang akan ditampilkan adalah Discovery Sport, dengan keistimewaan kapasitas 7-seater, tanpa meninggalkan unsur kemewahan Land Rover.
Baca Juga:
Layanan Terbaru PT JLM Auto Indonesia: Garansi Resmi Jaguar 3 Tahun Kini Ditambah Extended Warranty
"Para pemilik dan calon pemilik Land Rover di Indonesia diberi kemudahan untuk menikmati hingga mencoba secara langsung serunya berkendara Land Rover yang kami tampilkan," ujar Susilo Darmawan, Head of Retail Network PT Indomobil Trada Nasional.
Ia juga menyatakan, selain test drive lewat perjanjian terlebih dahulu, tersedia penawaran istimewa dengan zero percent financing hingga satu tahun bagi calon pemilik.
"Kami juga menyediakan berbagai jenis branded goods dan accessory pack untuk memberikan pilihan bagi konsumen serta menghadirkan layanan konsultasi langsung dengan tim retailer agar para calon pemilik mendapatkan informasi yang lebih lengkap dan jelas," pungkasnya.
IKUTI BERITA LAINNYA DI GOOGLE NEWS