Suara.com – GAIKINDO Indonesia International Auto Show atau GIIAS 2022 sukses berpentas di Indonesia Convention Exhibition, ICE BSD City, Tangerang Selatan, Provinsi Banten pada 11-21 Agustus 2022.
Kini, GIIAS The Series Surabaya 2022 bakal menyusul di agenda berikutnya. Ibu kota Provinsi Jawa Timur ini akan menjadi tuan rumah pameran otomotif bergengsi ini pada dua pekan mendatang. Yaitu 14-18 September 2022, di Grand City Convex, Surabaya.
Dikutip dari rilis resmi GIIAS 2022 sebagaimana diterima Suara.com, Yohannes Nangoi, Ketua Umum GAIKINDO mengungkapkan komitmen Gabungan Industri Kendaraan Bermotor Indonesia untuk terus memberikan informasi dan edukasi tentang perkembangan industri otomotif Indonesia.
Baca Juga:
Pemesanan Mobil Suzuki di GIIAS 2022 Tembus Seribu Unit, Didominasi XL7 dan Pendatang Baru
"Terutama tentang kendaraan listrik. Khususnya di Jawa Timur yang merupakan salah satu kekuatan industri otomotif nasional. Akan menjadi faktor kuat yang dapat mempercepat tercapainya ekosistem industri kendaraan listrik di Indonesia," tukas Yohannes Nangoi.
"Lewat penyelenggaraan GIIAS Surabaya 2022, GAIKINDO ingin menunjukkan bahwa pencapaian dan potensi industri otomotif di Jawa Timur juga sangat menjanjikan, tidak lepas dari dukungan Pemerintah Republik Indonesia," lanjutnya.
Sementara itu, Rizwan Alamsjah, Ketua III sekaligus Ketua Penyelenggara Pameran GAIKINDO, menyebutkan lebih dari 20 kendaraan termasuk kendaraan listrik yang baru saja diluncurkan pada GIIAS 2022 di Tangerang, akan hadir di GIIAS Surabaya.
Senada dengan penyelenggaraan GIIAS 2022 di ICE, BSD City, di GIIAS The Series Surabaya 2022 para pengunjung juga bisa melakukan test drive. Lokasinya adalah area outdoor dan menghadirkan puluhan kendaraan dilengkapi teknologi terkini.
Tampil sebagai platinum sponsor adalah Astra Financial, dan ini adalah partisipasi keempat sejak keikutsertaan pada 2018, 2019, dan 2021.
Baca Juga:
Toyota Catatkan 5.434 Unit Pemesanan di GIIAS 2022, Avanza Jadi Model Paling Diburu Konsumen
Ada sembilan dari 14 unit bisnisnya Astra Financial berpartisipasi, yaitu FIFGROUP, Astra Credit Company, Toyota Astra Financial, Asuransi Astra, Astra Life, Astra Pay, dan MauCash, Moxa, dan SEVA.
"Jawa Timur merupakan salah satu pasar otomotif terbesar dan strategis di Indonesia. Astra Financial berkomitmen senantiasa mendukung perkembangan industri otomotif Jawa Timur, khususnya dengan menjadi sponsor platinum GIIAS Surabaya 2022," sambut Tan Chian Hok, Project Director Astra Financial – GIIAS Surabaya 2022.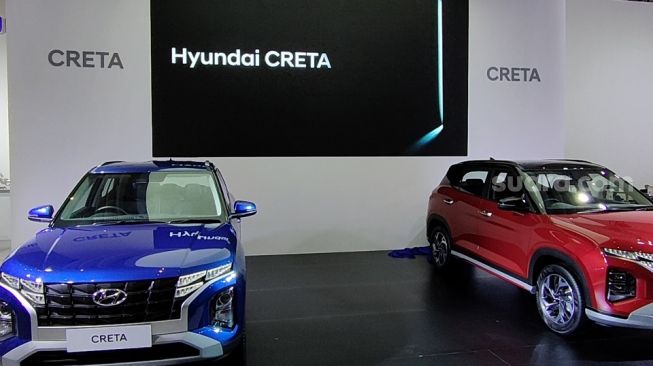 Sedangkan OLX Autos menjadi official trade-in partner, dan SuperChallenge sebagai sponsor.
Jadwal GIIAS The Series Surabaya 2022 dan dapatkan cashback:
Venue: Grand City Convex, Surabaya
Tanggal: 14-18 September 2022
Pukul: 11.00–21.00 WIB (weekdays), 10.00 – 21.00 (weekends)
Tiket: hanya tersedia online, via GIIAS Auto360, bisa diunduh di Appstore dan Playstore
Pre-Sale tiket: 1 September 2022
Diskon atau cashback: setiap transaksi pembelian unit sepeda motor dan mobil di marketplace Auto360 sepanjang pameran GIIAS Surabaya 2022, akan mendapatkan cashback senilai Rp 2-5 juta.